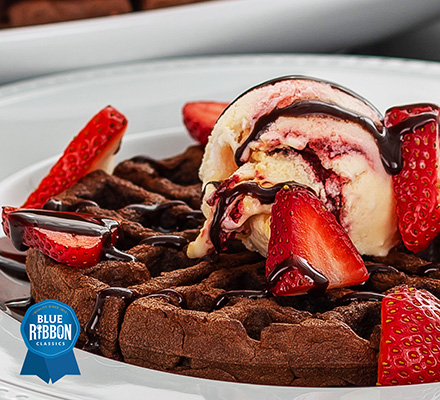 Servings:

10

Total Time:

45 mins

Created by:

Blue Ribbon Classics
Ingredients
Blue Ribbon Classics® Strawberry Marble Ice Cream
1 box of your favorite devil's food cake mix
2 cups of Bisquick
4 eggs
2 3/4 cup buttermilk
1 tsp vanilla extract
2 tbs melted butter
fresh strawberries
fudge
Instructions
Heat your waffle maker. (Dark setting works best.)
Combine cake mix, Bisquick, eggs, buttermilk, vanilla extract and melted butter and stir until smooth.
For each waffle, pour batter into the center of the hot waffle maker. (Check manufacturer's directions for recommended amount of batter.) Close lid of waffle maker and bake for 3 to 5 minutes.
Carefully remove hot waffle.
Serve waffles warm topped with Blue Ribbon Classics® Strawberry Marble Ice Cream, fresh strawberries and fudge.
Featured Flavors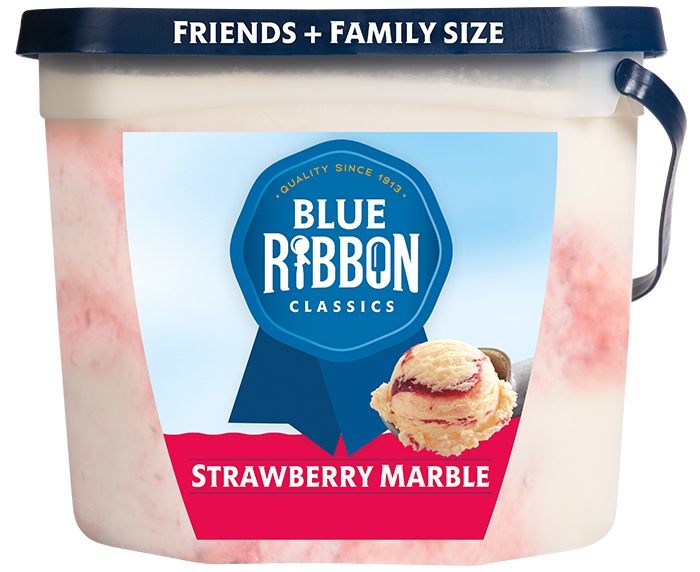 Strawberry Marble
Artificially flavored reduced fat vanilla ice cream with a thick strawberry ribbon swirl. Perfect for parties!