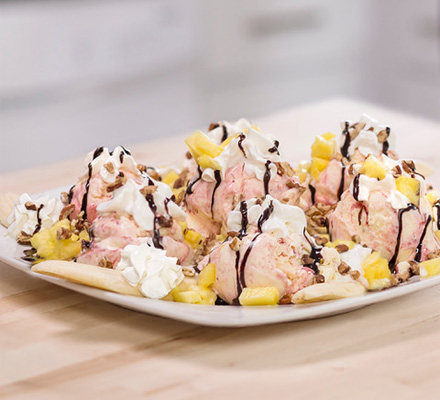 Servings:

6

Total Time:

Created by:

Blue Ribbon Classics
Ingredients
Blue Ribbon Classics® Strawberry Marble Ice Cream
3 medium bananas, sliced in half the long way
2 cups pineapple chunks, fresh
1 ½ cups whipped cream
1 cup chocolate sauce
½ cup chopped toasted pecans
½ cup colored sprinkles, (optional)
6 small Maraschino cherries, (optional)
Instructions
Arrange banana halves like spokes on a wheel on a large round platter.
Scoop generous round balls of strawberry marble ice cream and place in the empty slots between the banana slices and one in the center.
Sprinkle the fruit slices evenly on the ice cream and top decoratively with the whipping cream.
Drizzle the chocolate sauce over the top; add sprinkles, pecans and cherries as desired
Serve immediately.
Featured Flavors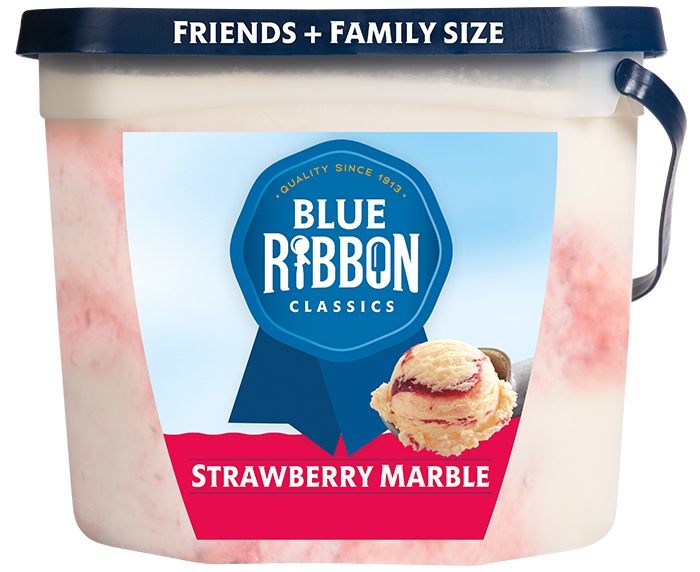 Strawberry Marble
Artificially flavored reduced fat vanilla ice cream with a thick strawberry ribbon swirl. Perfect for parties!