Strawberry Shortcake Ice Cream Sandwiches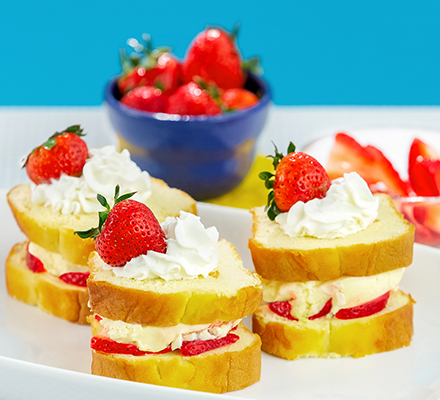 Servings:

6

Total Time:

15 mins

Created by:

Blue Ribbon Classics
Ingredients
Blue Ribbon Classics® Strawberry Marble Ice Cream
1 ½ Cup Strawberries (sliced)
Pre-made Angel Food Cake or Pound Cake
Whipped cream (optional)
Instructions
Slice Angel Food Cake or Pound Cake into ½ - 1-inch slices.
Place slices in the freezer for 15 minutes.
Lay down a single layer of cake slices and top with sliced strawberries.
Add scoops of Blue Ribbon Classics® Strawberry Marble Ice Cream on top.
Top with slices of cake.
Serve immediately with whipped cream (optional) or place back in the freezer until ready to enjoy.
Share with the whole crew!
Featured Flavors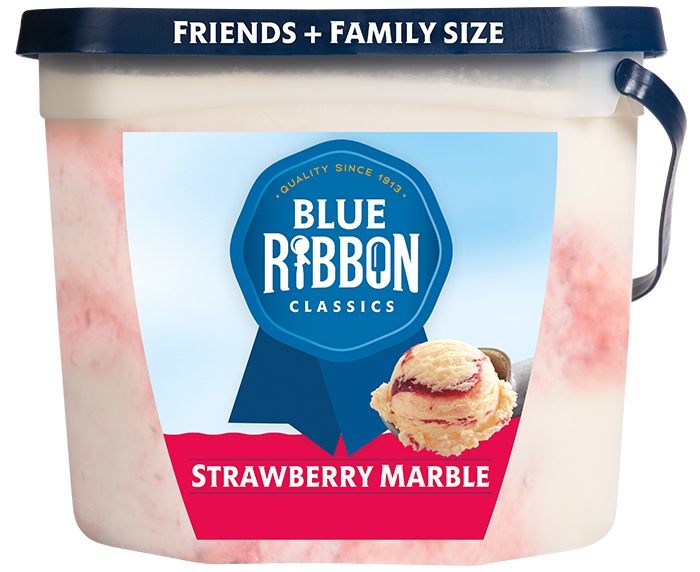 Strawberry Marble
Artificially flavored reduced fat vanilla ice cream with a thick strawberry ribbon swirl. Perfect for parties!